There are many clothes that we can use more than once after washing. But when it comes to underwear, you can't use it again without washing it once. This is because underwear has to be worn on a part of our body where it is constantly exposed to harmful bacteria and viruses.
And long-term exposure to these harmful bacteria and viruses can lead to yeast infections and even urinary tract infections. But with a little effort and a good wash of underwear, you can easily avoid the terrible problems you want.
Because the way we usually wash underwear is not suitable for completely destroying bacteria. And research has shown that just under-washed underwear can contain a lot of bacteria right now. And in this part of the article, we will tell you how to keep your underwear clean and free from bacteria.
Elements to Kill Bacteria from Underwear
Use Underwear Soap
Underwear wash soap is very effective in removing germs and stains from underwear. It is completely different from regular soap and is most effective for removing stains, but there is an alternative to soap if your underwear or clothing is infected with too many germs. Anyway, if you are looking for the best laundry soap then laundry soap bar and stain-remover and Zote laundry soap bar stain-remover will be the best solution for you.
Use Underwear Sanitizer
First of all, let me remind you that detergents and sanitizers are not the same. Detergents are usually the most effective for removing stains from underwear or clothes and sanitizers are most effective in killing germs in clothing. Lysol Laundry Sanitizer Additive is the best sanitizer for you to remove or kill bacteria from your underwear.
This sanitizer can kill 99% of germs on your clothes and remove odors. This sanitizer is also the best for washing and disinfecting all types of clothes, underwear, and towels. Also using this sanitizer you can wash underwear or clothes nicely in both cold and hot water and also wash in all standard washing machines.
Use Bleach
We put Bleach last because it cleans the dress but it spoils the quality of the dress. Bleach is very effective in removing stains from clothes or destroying germs, but if not used properly, bleach can stain clothes and make the skin glow. So be sure to use the right amount of bleach and hand gloves to kill germs from the clothes when washing.
How To Hand Wash Underwear To Kill Bacteria?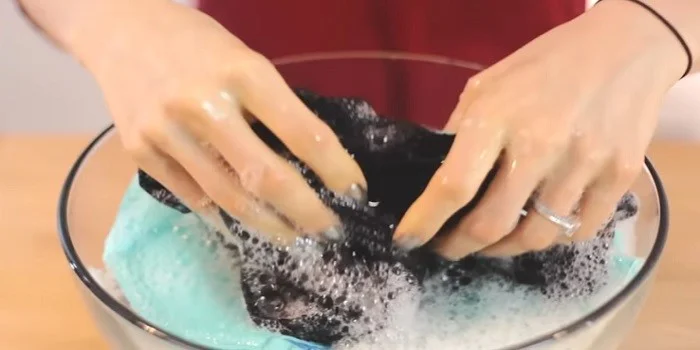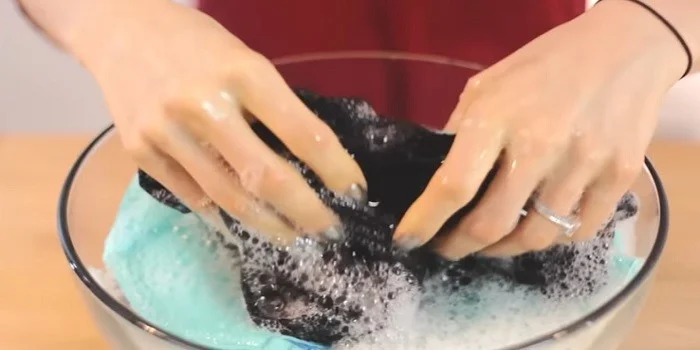 In How To Hand Wash Underwear we have given you a clear idea step by step about how can you wash your underwear in the skin. And now here we will give you a short idea about how can you wash your underwear to kill bacteria.
But first, you should know what are the bacteria in underwear and how do they grow? Underwear is usually very close to the anus so it is very normal to have germs here.
Also, this part of the body is a good place for germs to grow because there is not enough air flowing here. However, let's know step by step how to kill the germs of underwear while washing hands.
Put Washable Underwear In The Basket
First of all, the underwear that needs to be washed should be kept in a basket. Check the tags of the underwear, how to wash them in cold or hot water. But you must avoid excessively hot water for handwashing. However, in this case, your bacterial underwear will be best washed separately.
Fill The Sink With Laundering Mixture
Take a mixture of underwear wash soap or sanitizer in the sink where you will disinfect the underwear. Rub your underwear well and if there are stains, rub there too. You can also use bleach if you want, but be careful. Soak the underwear in a sanitizer or soapy water sink for better results.
Dry Them
It is also important to keep the underwear dry in order to kill the bacteria completely. If your underwear is exposed to the sun, it will help kill germs, but it will also damage the fabric. However, underwear should not be allowed to dry for long periods of time in damp weather, as this can lead to bacterial overgrowth.
How To Wash Underwear To Prevent Infection?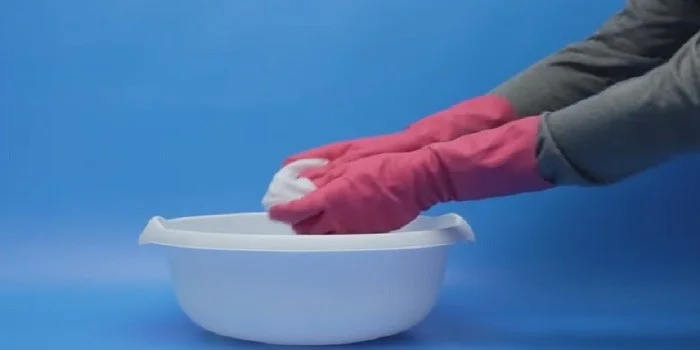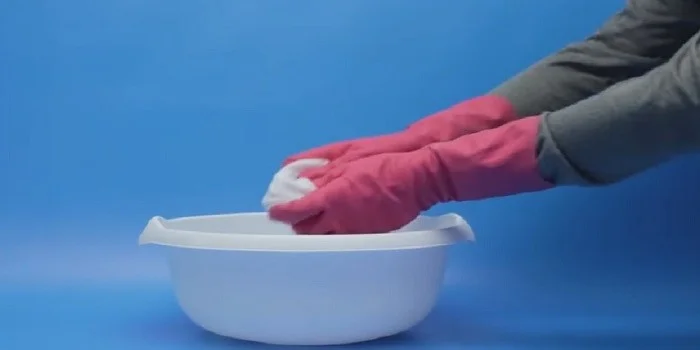 The main cause of infection in the genitals is uncleanliness and wearing unclean clothes. Since the light and air needed in our genitals cannot be carried and the heat cannot escape, a suitable environment is created for the growth of bacteria or germs.
And there is a high risk of infection where the bacteria grow. And bacterial or fungal infections can lead to yeast infections, jock-itch, and chafing.
Infected underwear cannot be washed with other clothing, they must be washed separately. Infected underwear must be washed with vinegar, bleaching, or sanitizer.
But be careful when washing underwear with vinegar. While washing the underwear, gently rub it and soak it in vinegar or sanitizer water for a while. Avoid damp weather when drying.
How To Wash Underwear To Kill Yeast?
About 75% of women suffer from yeast infection at least once in their life and in some cases it happens more than once. And most of the time these yeast infections are caused by bacterial or fungal underwear. Another great way to stay away from yeast infections is to wear yeast infection preventable underwear.
Yeast-infected underwear must be washed separately, meaning it cannot be washed with any other underwear or clothing. If you want to wash in the machine, you can use hot water, it is effective in killing germs.
Soak the underwear for a while in water mixed with antiseptic sanitizer, bleach, or vinegar. However, if soaked for a long time, it can ruin the color. Then rub the underwear, wash it for a while and let it dry.
Frequently Asked Questions
Q: Should you wash underwear separately?
 A: Underwear should always be washed separately, and if the underwear is bacterially infected then it is a must. Underwear contains more germs than other clothes, so underwear must be washed separately.
Q: What temperature to wash underwear and socks?
 A: Coldwater (60° – 80° F) is the best laundry temperature to wash underwear and socks.
Q: What temperature should underwear be washed at to kill bacteria?
 A: Warm water should usually be used to kill bacteria in underwear, usually the water temperature should be 80 degrees Fahrenheit or higher.
Q: Should underwear be washed in hot water?
 A: Light warm water is perfect for washing underwear, but if your underwear is contaminated, it must be washed at a high temperature.
Q: What temperature should underwear be washed at to kill bacteria?
A: Clothes or underwear should be washed at least 140 F to kill germs, viruses, or bacteria from clothing or underwear. Then place in the dryer for 45 minutes.
Q: Does detergent kill bacteria?
A: Of course detergent can kill bacteria, to kill clothes viruses, bacteria, or germs you need to wash the clothes at least 60 degrees Celsius (140 Fahrenheit) with detergent.
Q: Does bleach kill bacteria?
A: Of course, bleach can kill bacteria, but if you want to use bleach to kill bacteria in clothes, use a certain amount.
Conclusion
In this article, we have given you a clear idea about how to wash underwear to kill bacteria. And here we have also told you that how can you clean your yeast-infected underwear. We also show you some of the best soaps and sanitizers for washing underwear caused by bacteria and yeast infections.
Lastly, to keep the body healthy, you must be clean and tidy. And to stay clean, your clothes and underwear should also be clean and germ-free. One thing to keep in mind is that unhealthy environments and unclean bodies are very conducive to the reproduction of germs. Always remember "a healthy body has a beautiful mind".
Related Resources: