Welcome to UnderwearView! We're more than just a blog; we're a community and a sanctuary for those who understand the importance of what lies beneath our everyday outfits. Our team comprises individuals from different walks of life, each bringing a unique perspective and expertise to the world of underwear. From fabric specialists to style icons, we're a collective that champions the essence of intimate wear.
What We Do
At UnderwearView, our dedication is unmatched when it comes to navigating the universe of men's and women's underwear. We thoroughly research, review, and relay information about the newest trends, timeless classics, and essential tips. Our expansive guides are designed to cater to every unique need, ensuring that whether you're seeking luxury, comfort, or innovation, we've got all bases covered.
Why We Do It
Underwear is often overlooked, yet it's foundational to our daily comfort and self-confidence. We recognize that the right choice in underwear can set the tone for the day, boosting self-esteem, ensuring comfort, and expressing one's personality subtly. We are driven by the desire to guide, inspire, and inform every individual, helping them make choices that resonate with their needs and style.
Our Goal
Our vision is grand. We aim not only to be your primary resource for all things underwear but also to foster an inclusive community where every query is answered, every style celebrated, and every individual feels seen. In this space, information meets inspiration, and everyone finds their perfect fit.
Meet Our Team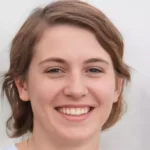 Jessica Manning – Co-founder and CEO
I've always been fascinated by the world of fashion, especially the foundational elements like underwear. Having earned my degree in Fashion Design and worked with some of the leading brands in intimate wear, I've developed an eye for what works and what feels right. I advocate for body positivity, always emphasizing the importance of feeling good in what you wear, starting with the basics.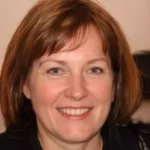 Melissa Tullis – Content Manager
Having a background in textile engineering, I approach underwear from a unique angle. To me, it's not just about style; it's about the weave, the feel, the longevity. Over the years, I've assessed countless fabric samples and collaborated with renowned lingerie brands. I'm passionate about sustainability and aim to highlight eco-friendly choices without ever compromising on comfort.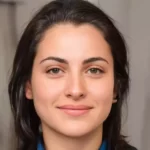 Olivia Outen – Writer & Editor
I view underwear through a dual lens: as a psychologist and as someone who values fashion deeply. I've seen firsthand the profound impact the right (or wrong) underwear can have on one's self-perception and confidence. My mission here is to help everyone find that perfect pair that aligns with their emotions, comfort, and style.
We Love to Get Your Suggestions
Your voice is vital to us. We continuously seek to evolve, and it's your feedback that fuels our growth. Share with us your experiences, thoughts, or even those burning questions you've always had about underwear. We value every comment and suggestion. Together, let's shape UnderwearView into the most comprehensive and inclusive platform.
Thank you for choosing UnderwearView as your trusted companion in the world of intimate wear. We promise to stay committed, informed, and always receptive to your needs. Let's embark on this journey together, exploring and celebrating the world of underwear.